CTI works through a variety of initiatives to achieve the goal of reducing tobacco use and exposure. These evidence based strategies include prevention, provider education and tobacco treatment.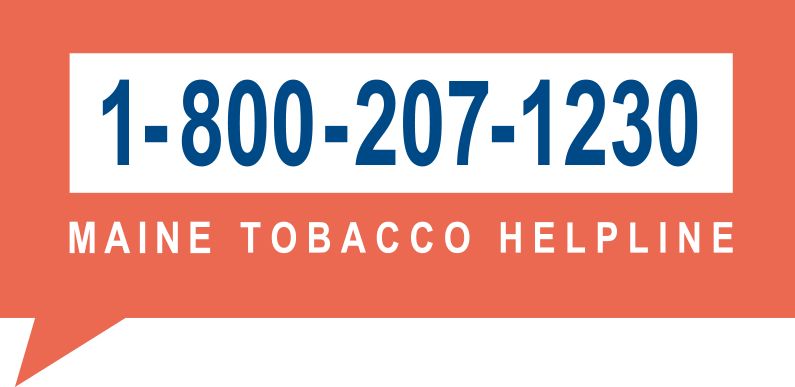 Maine Tobacco HelpLine:
The Maine Tobacco HelpLine offers statewide tobacco treatment counseling and medication for Maine resident tobacco users. The Maine Tobacco HelpLine offers a variety of programs to meet the needs of Maine residents. Individuals can choose from a variety of digital and phone based programs to meet them where they are in their quitting process. Mainers can choose from the robust integrated phone counseling program or from one of our new standalone digital services.   Since 2001 the Maine Tobacco HelpLine has served over 100,000 Maine residents including tobacco users, providers, family members of tobacco users and members of the general public.
The Maine Tobacco HelpLine quit rate (30-day) is about 40% for tobacco users that complete at least 4 calls of the multi-call program.
To register for services or find out more information please call directly 1-800-207-1230.
The Maine Tobacco HelpLine Medication Voucher Program:
Eligible Maine Tobacco HelpLine participants may receive up to 8 weeks of NRT, such as nicotine patches, gum or lozenges, at the pharmacy of their choice for no charge every 6 months.

The QuitLink:
The QuitLink is Maine's online support forum to help people learn about the benefits of quitting, and help them access the resources they need to become tobacco free. In addition to hearing stories from people who have quit, individuals are able to access the Maine Tobacco HelpLine, fill out a form and receive a call back from a certified tobacco treatment specialist.